We invite you for a hike through the endless tracks there are in Algarve and discover the true nature of this region, that stretches far beyond the cliffs and scarps by the sea. Paths through unexplored areas, in the countryside or by the shore, with guaranteed beautiful landscapes.
Our guide presents you some hiking trails with different levels of difficulty and themes, from the coastline to the mountains. It's time to get to know Algarve like very few do.
SEVEN HANGING VALLEYS TRAIL
Algarve's valleys were sculpted by the action of the sea that shaped a jagged coastline and created a remarkable diversity of forms that you can observe at the beaches and coves that are part of this famous path, between Praia da Marinha and Vale Centeanes.
It's 12km of magnificent sceneries and some of the most iconic places of Algarve's coastline, among them, the 'crown jewel', Benagil's Cave also known as The Cathedral.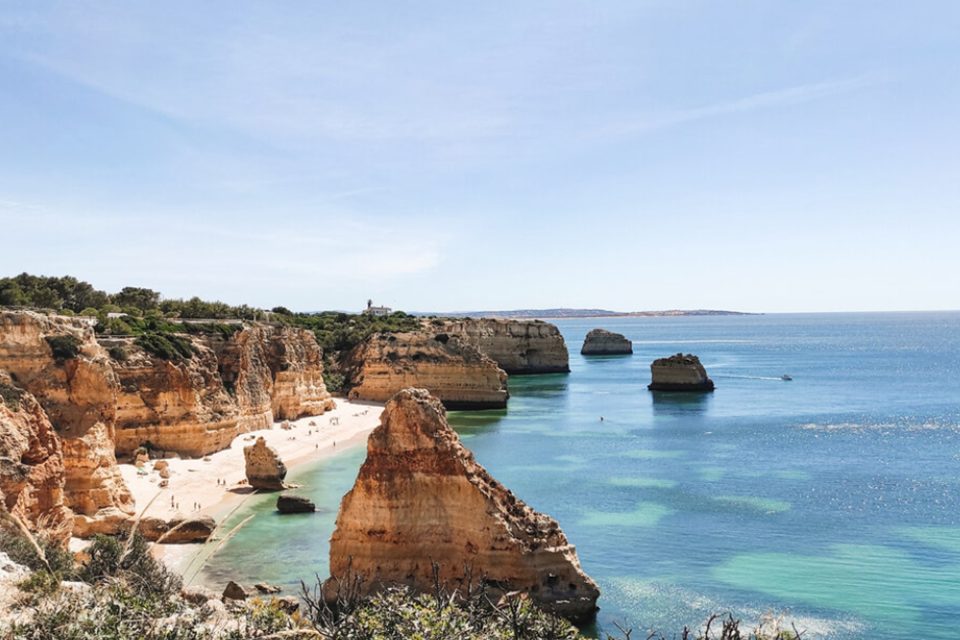 CASTELEJO ENVIRONMENTAL TRAIL
At praia do Castelejo, in Vila do Bispo, this trail crosses a forest of stone pines which recreates the old coastal forests in the south coast of the country and ends at the beach. With a rich wildlife, it's sometimes possible for a wild rabbit to cross your path; this trail will enchant any nature's lover.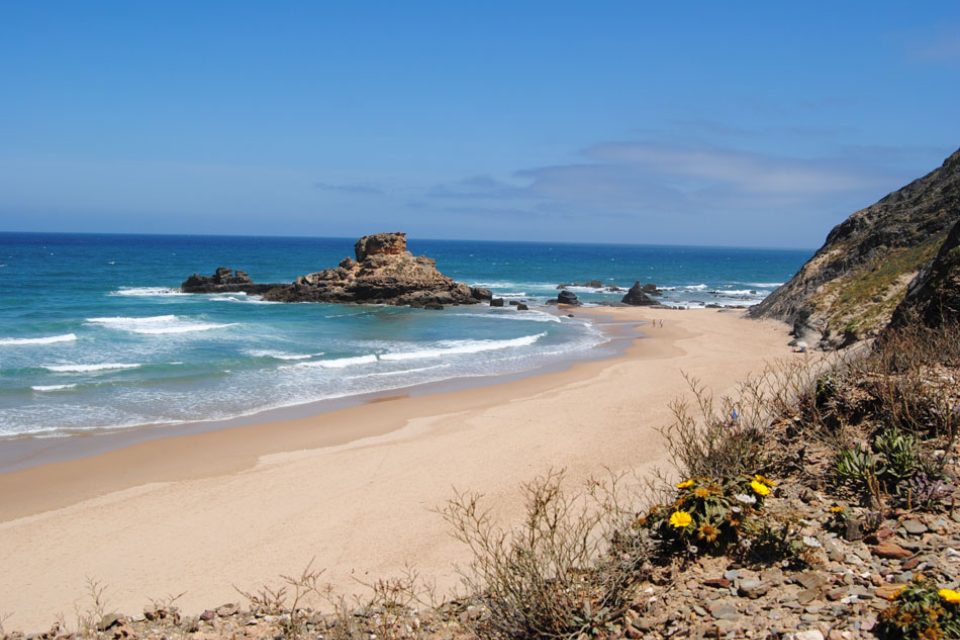 ROCHA DA PENA TRAIL
Localed in Loulé, between the counties of Salir and Benafim, this trail is an elevation of the Barrocal, completely blended in nature's wilderness. You'll be able to see a rich and diverse fauna and flora – rare plants and flowers, endangered species, such as the mouse-eared bat, and with some luck, from the top, you may be able to spot birds of prey, like the griffon vulture or Bonelli's eagle.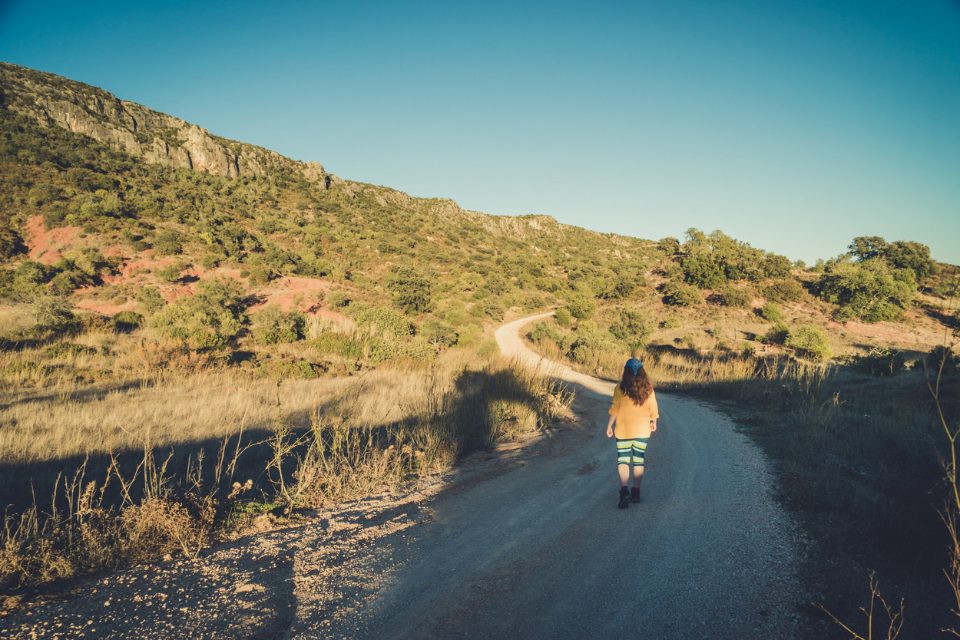 CAMINHO DOS PROMONTÓRIOS
Near the Seven Hanging Valleys trail you'll find a new path – the Caminho dos Promontórios, follows the natural shapes of the coastline between praia do Molhe, in Ferragudo, and praia do Paraíso, in Carvoeiro. Along the cliffs, the trail passes through some emblematic points such as Torre da Lapa, and offers wonderful, panoramic views over the ocean.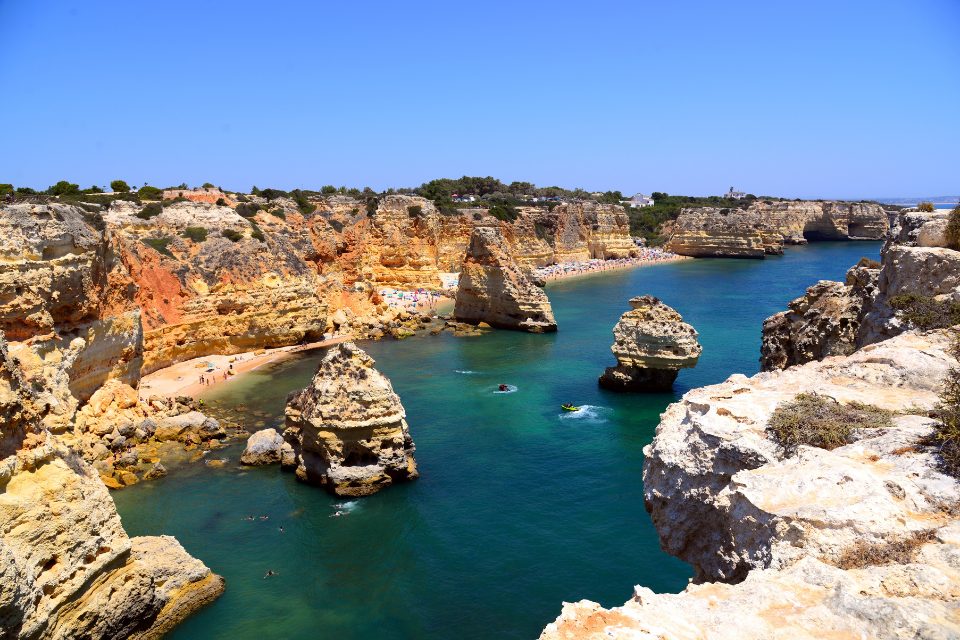 TRILHO DAS CASCATAS (WATERFALL TRAIL)
The biggest trail of all, extending for more than 16km, is also considered the hardest due to the accumulated elevations and some parts along the path. Crossing part of Monchique's mountain, this trail presents the several waterfalls in the region and the fauna and flora associated. The Barbelote Waterfall is the most famous one, surrounded by various unique trees that help create a beautiful scenery which deserves to be seen.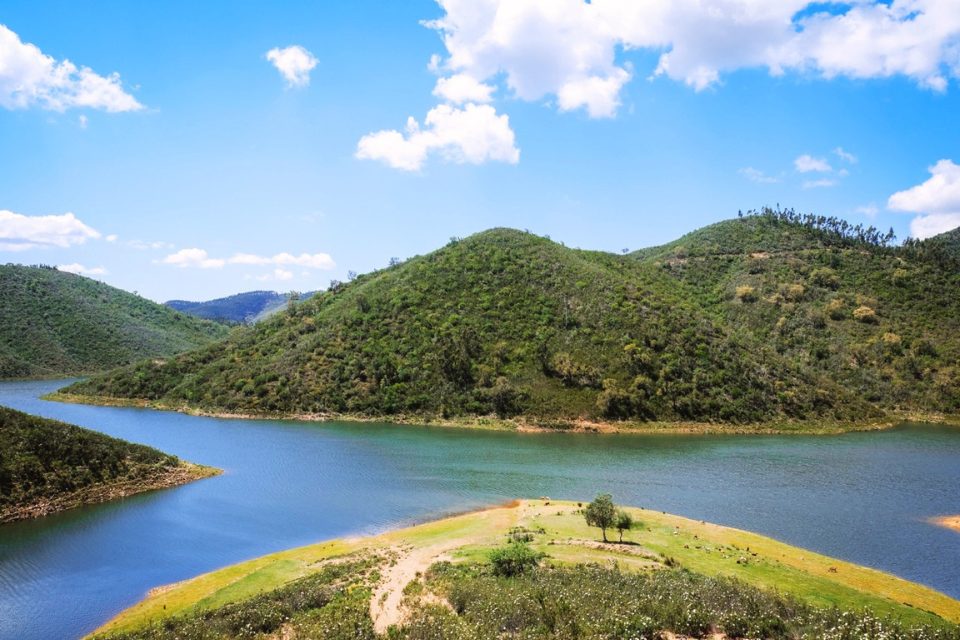 Are you ready for your next holiday adventure?
Algarve waits for you!