Located on the rooftop of the 3HB Faro hotel, with a panoramic view over the city and Ria Formosa, Hábito celebrates the southern habits at the table. Its' location is intimately connected to the food served here, Ria Formosa does not only provide a picture-perfect backdrop, it is also the source of inspiration and of many resources used in the kitchen of this restaurant – from oysters to clams, salicorn to salt blossom – an infinite array of products originates in the surrounding area.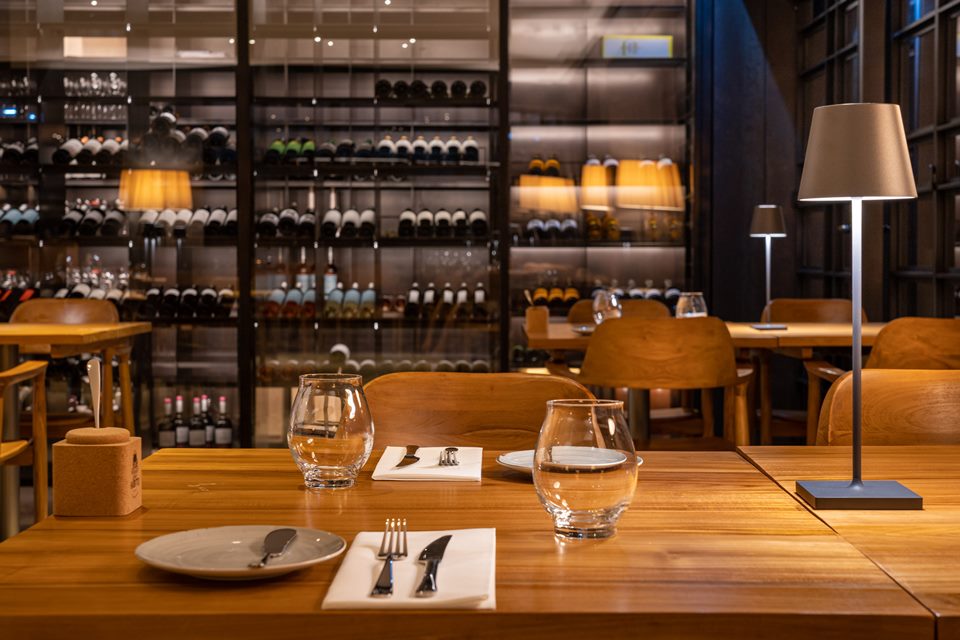 Hábito's restaurant present a concept defined by Algarve's gastronomic culture, with a twist. Here all the dishes have a signature cuisine imprint. It's the rediscovery and refresh of the region's culinary, and it promises to take us on a journey through the most authentic flavours.
Chef Adérito Almeida is the author of the creations and delicacies served here. Born in Tavira, the chef finds in his origins his greatest inspirations and cooking style, and makes a point of working only with local, seasonal products. In a simple way, transforms each dish giving it a distinct character, always very Mediterranean. In charge of Hábito's, Chef Adérito has conceived a menu that intertwines Algarve's gastronomic traditions, especially what comes from Ria Formosa, and unravels what are the best things to eat around here.
So, ready for the journey? Starts as soon as you arrive, with a couvert for two that includes bread, hummus with avocado and chives, and the classic Algarve carrot with crushed olives from Tavira and goat butter with herbs. To follow, we suggest Tuna's 'Muxama' Tiborna with São Brás curd cheese (the Chef's favourite dish), or the famous Cockle 'Xarém' with salicornia from Ria Formosa. For the lovers of fish and seafood there are plenty of options, from the Oyster Ceviche to the Tempura Octopus from Santa Luzia. But the meats were not forgotten, our highlight goes to the fantastic Rack of lamb with pistachio crust or the Suckling pig belly cooked for 24 hours with potato au gratin, that delights all those who try it.
It is also worth noting that Hábito has other options available for vegetarians/vegans, like the Green asparagus risotto with white truffle olive oil or the Quinoa salad with spirulina and roasted beetroot and avocado, and also specific optons for kids.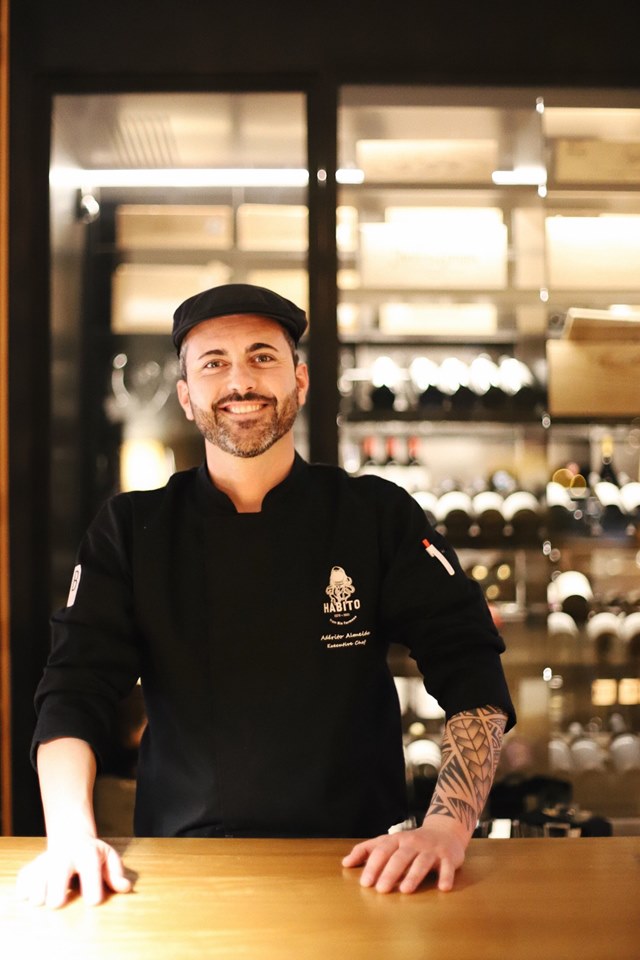 But you'll be mistaken if you think all the wonderful things are only food, the restaurant presents a wine list specially curated by the Sommelier, Jorge Bita, where the old and the new world come together. He has brought gathered the most traditional regions and varieties, and added new, more audacious choices, creating a diverse list that could be a Dionysian journey by itself.
To finish on a high, the desserts. A department commanded by Chef Mariline Pinguinha, whose creations pay homage to Algarve's most ancestral traditions and combine unique sensations on the palate. Proof of that is the Fedeus d'Esturre, a carob sweet rice with Algarve's orange, that recently won first place at the Gastronomic Contest, organized by Confraria Marinha da RIA Formosa. We believe that any of the desserts will delight you, the hardest part is to choose which one.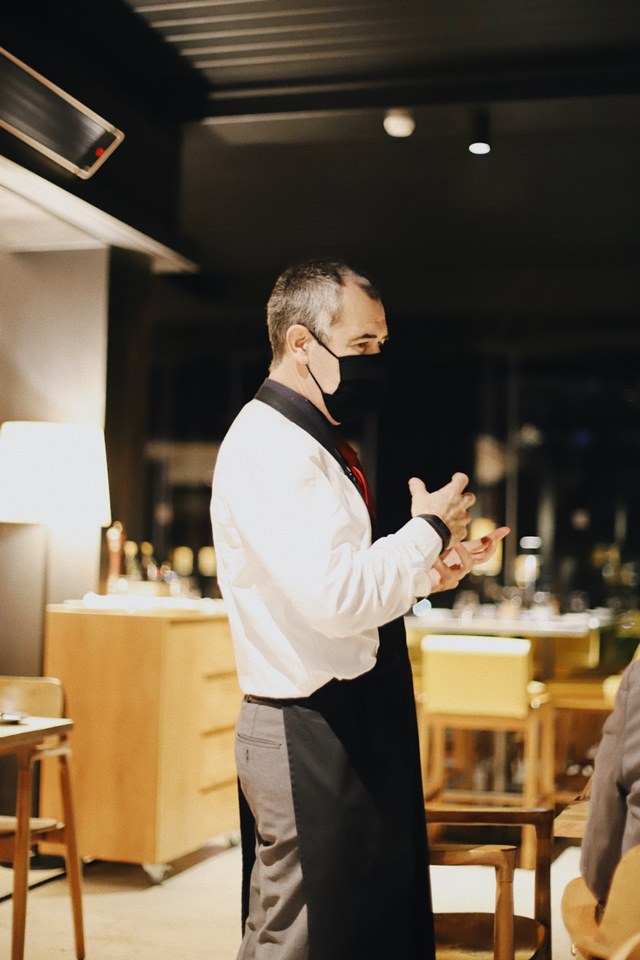 We get to the end, happy and satisfied, but with the usual feeling we get in the end of every trip, wishing for more. Hábito isn't just another restaurant, it's a true gastronomical experience capable of enchanting anyone, and truth is, coming here could easily become a habit.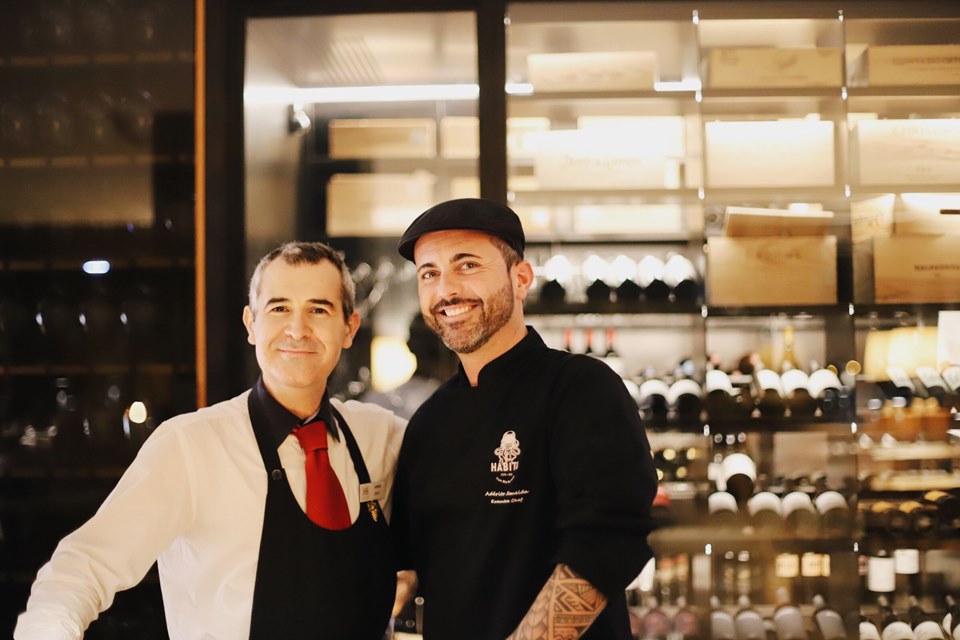 The restaurant is open every day f the week. If you are not staying at 3HB Faro, you can make your reservation for dinner. For more information, check the official website, or contact by e-mail or telephone (+351 289 240 009).
Algarve waits for you!