Although August is over, the long, warm sunny days in the Algarve still invite you to a weekend of relaxation and fun. And at 3HB Hotels & Resorts you can enjoy quiet, worry-free days.
Get to know what each of our units has to offer you:
3HB CLUBE HUMBRIA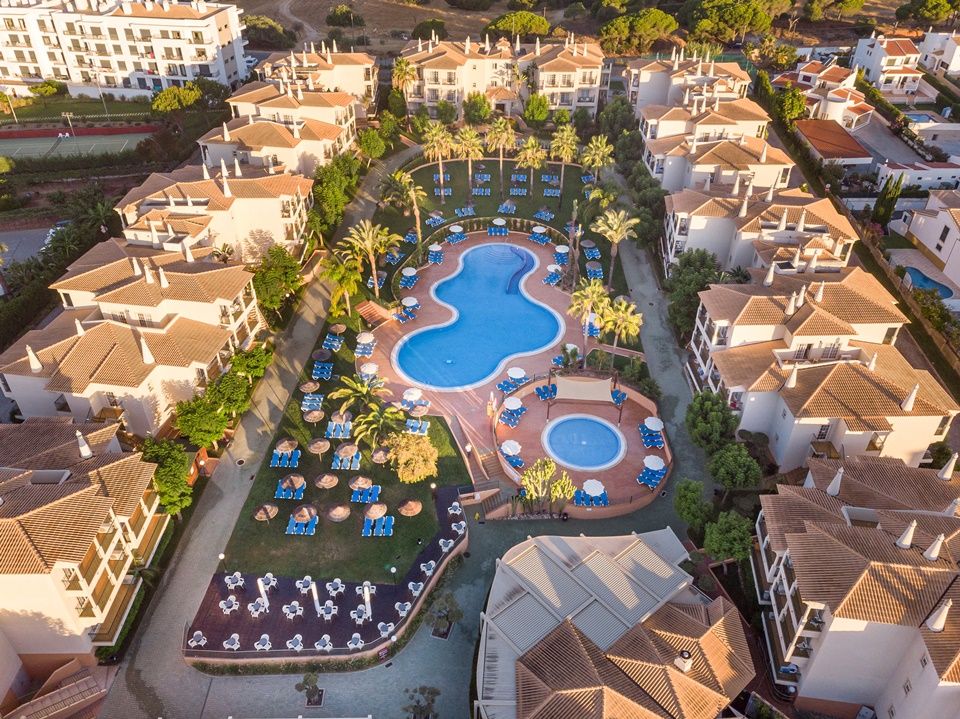 Our all-inclusive unit is the ideal place to spend the day by the pool with a refreshing drink while the little ones have fun in the pool or at the Kids Club*.
Here the days start with a delicious buffet breakfast at Humbria restaurant, and end with live music or an entertainment show at Melody Bar. But between one moment and the other there is much to do and discover at 3HB Club Humbria.
Have fun with your kids at the Mini Aqua Park**, main pool, multipurpose court, video games room** or try out our giant chess and checkers game. Throughout the day, you can also participate in the various activities that our entertainment team has prepared for you.
You have a lot to choose from and, as part of our all-inclusive board, we also have at your disposal the Humbria Restaurant, Pool Bar, Melody Bar and our Snacks/Take Away service**.
Curious?
3HB FALÉSIA MAR & 3HB FALÉSIA GARDEN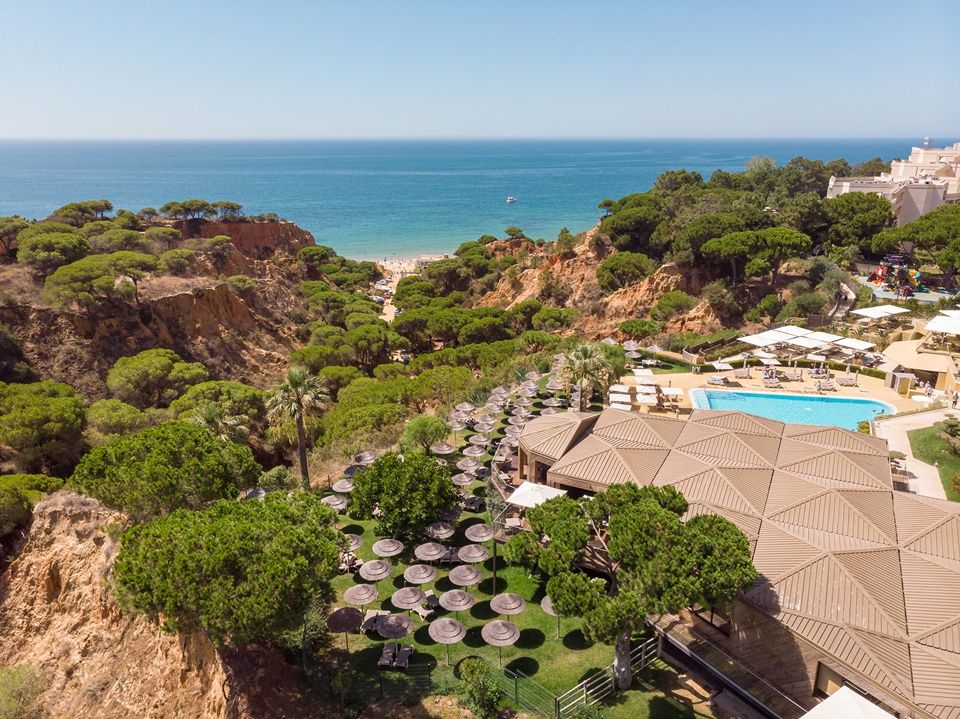 This view just makes you want to pack up and go to Olhos de Água, don't you agree?
Just a few minutes from Barranco das Belharucas beach you will find 3HB Falésia Mar and 3HB Falésia Garden, two units that share, besides a stunning view of the sea, all the facilities you need for a relaxing holiday.
This is the perfect spot for a morning by the pool and/or beach in the afternoon. Start the day with a fabulous buffet breakfast. At lunchtime, delight yourself with our snacks at the Pool Bar while enjoying a magnificent view of the sea. To end the day, a sunset dinner at Falésia Restaurant will make your holiday in the Algarve even more special.
After dinner, The Falésia Bar invites you to a drink while enjoying our live music or dance shows**.
3HB GOLDEN BEACH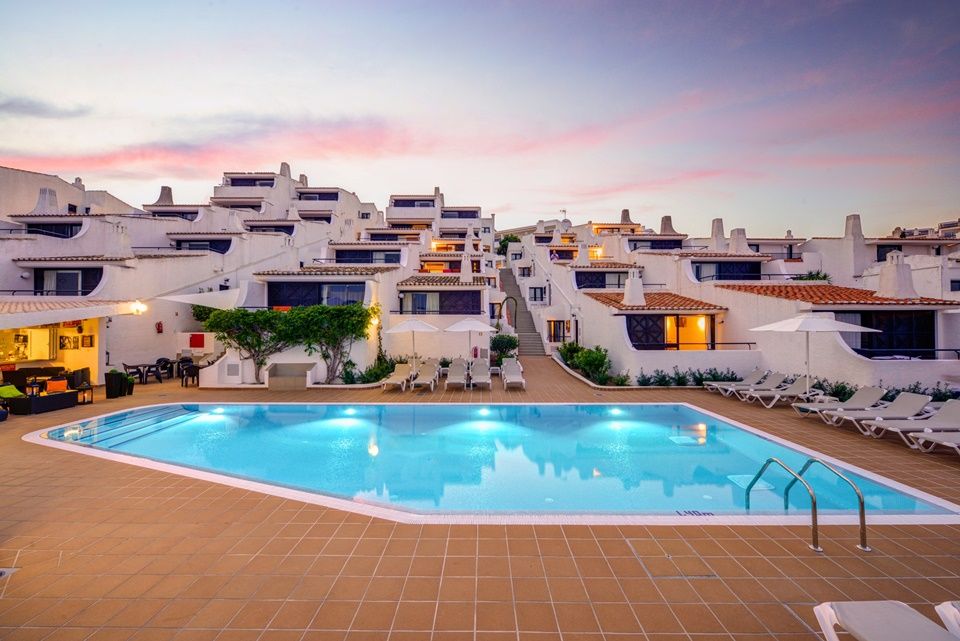 Cosy, stunning, authentic…
All those words come to mind when we think of 3HB Golden Beach.
In Oura beach, with a stunning ocean view and a few steps from the beach, here you can enjoy a lazy day by the pool while relaxing with a refreshing cocktail.
For the younger ones, the children's pool and playground will be their favourite spots.
Here you can enjoy a peaceful holiday with a fabulous view and with all the safety and privacy you need, as our unit operates on a self-catering basis.
With a fully equipped kitchen, this could be the perfect time to try that gourmet dish you've always wanted and never had time.quis e nunca teve tempo. Combine it with a fabulous Algarve wine and enjoy a magnificent sunset from the balcony of your apartment.
Which of the 3HB Hotels & Resorts would you like to visit? Tell us everything! See you soon!
See you soon!
*Please check our health and safety measures.
** For more information on opening hours and conditions of use of our facilities please contact the hotel reception or visit our main website at 3hb.com