---
Reopening 3HB Hotels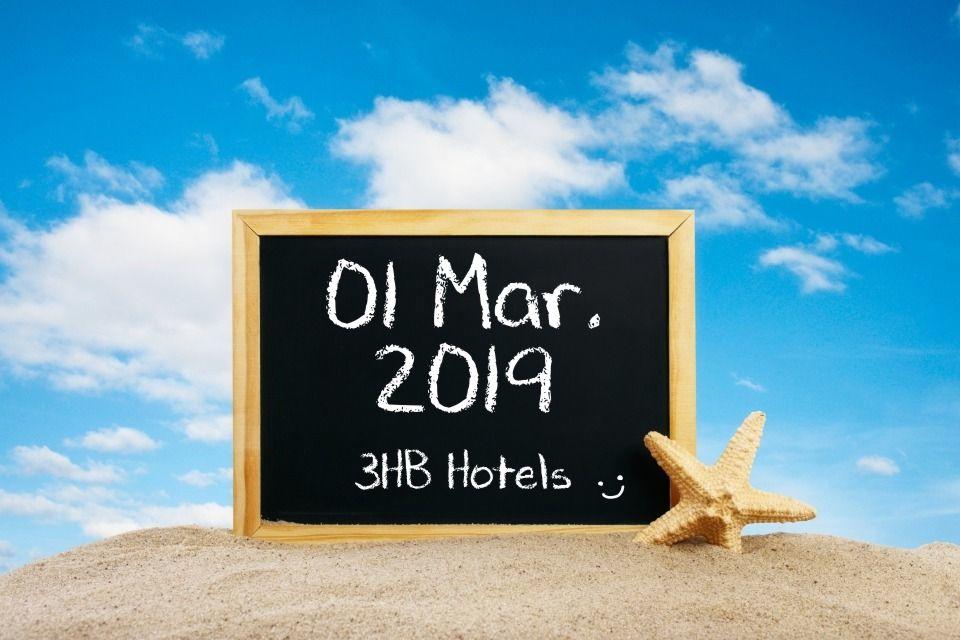 It is on the 1st of March that our hotels reopen its doors!
During the closure period some improvement interventions were made in the apartments and in the outer areas of our properties.
We highlight the construction of an outdoor children swimming pool and a jacuzzi at 3HB Golden Beach, facilities that meet our guests needs.
Our entertainment program has been revised and some adjustments have been made to continue to ensure the quality of entertainment for both adults and children.
Later this year we will also launch our loyalty program created to provide a better and more personalized service focusing on satisfying our guests needs.
You still don't know our hotels?
3HB CLUBE HUMBRIA: It is an All-Inclusive unit with theme nights, family-friendly activities, kids club and a mini aqua park created for our youngest guests. It is the ideal place for a fun and carefree family holiday. If your perfect holiday include entertainment for the whole family, good food, comfort and zero concerns you must visit 3HB Clube Humbria.
3HB GOLDEN BEACH: It is a Self-Catering unit with comfortable apartments, fully equipped kitchenette, stunning views and a team available to give you the best tips to explore the Algarve. Everything you need to make the most of your family holiday! It is an accommodation that gives you the freedom to explore the surrounding area without worrying about schedules but not giving up comfort.
3HB FALÉSIA GARDEN and 3HB FALÉSIA MAR: Are the perfect units if you rather prefer combine the best of both worlds. Sharing the same common areas, both units are located in privileged location with direct access to the beach. Buffet restaurant where you can have breakfast or dinner with stunning views, apartments with equipped kitchenette and activities for kids and adults make it the perfect place for your family holiday.
 We look forward to your visit!