---
3HB Hotels: a starting point to explore the Algarve!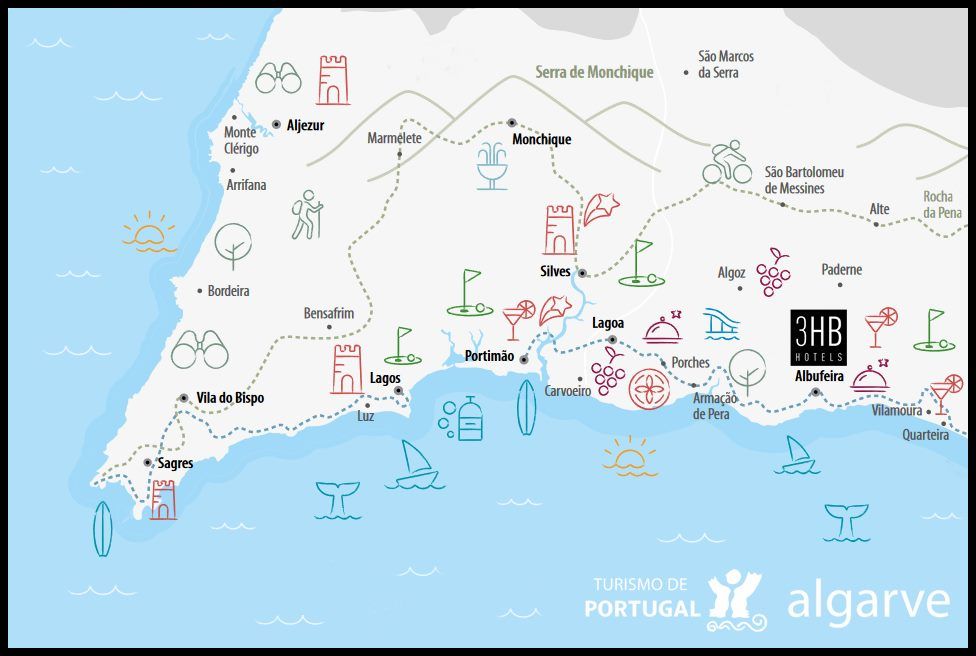 From Lagos to Sagres...
Once you are comfortable settled at 3HB Hotels in Algarve enjoying what we have to offer you, we suggest you to take a day to visit Lagos and Sagres.
Lagos is a fascinating city with stunning beaches and a picturesque historic centre: the variety of historical monuments and buildings include the beautiful and golden church of Saint Anthony and also the first slave market of Europe.
Explore the historic centre with its narrow streets and traditional houses. Very few towns in the Algarve have the variety of historic buildings, and this is why Lagos is so popular. Stroll around the charming riverside promenade and wonder at the modern marina complex.
The must see is Ponta da Piedade: is a spectacular rock formation that is considered as the finest natural feature of the western Algarve. It can be explored through pathways that cross the cliffs.
In Sagres visit the Cape St. Vincent, the most south westerly point of Europe, known as "The end of the world" and you will also have time to see its lighthouse.
Sagres is better known these days for its beautiful and sheltered beaches and popular among surfers.
After spending a day or a half day visiting Lagos and Sagres we will be expecting you with the same smile and looking forward to hear all about your day.
Come to visit us! The Algarve is waiting for you!